History Homework 
From the very beginning, our trio has been challenged to learn historical sets and to perform at historical venues.  We started out with Simon Kenton Days at Historic Washington, KY, moved on to perform Shaker and pioneer tunes for Cincinnati Museum Center, eventually performed a cappella swing at the "Cincinnati Goes to War Exhibit" for the 50th Anniversary of D-Day, and then added Civil War songs for another CMC exhibit, "Liberty on the Border." New Richmond, OH has commissioned us twice to perform at Chautaugua Ohio under the big red and white tent doing music of the early 1900s and the 1960s to open for their Chautaugua performers.  It was only a matter of time until we were booked as often for these themed programs as we were for our own music.  In fact, our regular sets always include some swing and traditional tunes right along with our singer songwriter originals. 
Swing Canaries—a Recording and some Big Band Gigs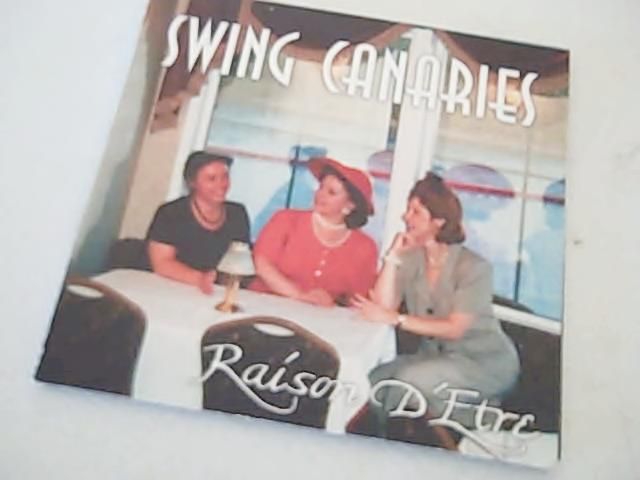 Since our historic and themed sets were generating interest from booking conferences and local senior organizations like Creative Aging Cincinnati, we decided to compile a recording of all of our swing tunes. For this project, we worked with Dan Murphy of Group Effort Sound Studio in Erlanger.  He pulled swing tracks from all of our previous recordings plus we recorded a couple of new tracks of songs we'd never recorded before like "You are My Sunshine" and "Sentimental Journey."  The result was a 10-track limited run CD that we've sold out of three times.  It is currently out of print as a physical CD, but you can find most of the tunes on our other recordings, plus a few we are archiving here on the website.  Swing Canaries also includes a song along with our family members who we dubbed "The Sunshine Singers."  These robust back-up singers were none other than our dear sister, Rosanne Singleton, her husband, Bob Singleton, Violet Rae and Roberta's mom, Louise Webster, and Roberta's husband, Gary Schultz. 
Though we're not really sure how it happened, someone from Jump 'n' Jive Swing Band heard us perform our swing tunes in concert, so the director asked if we'd like to sing with them as part of their team of "chirps."  (That's 1940s big band lingo for vocalists.)  We sang and rehearsed with them for a couple of years, reading charts and learning our standards with big band accompaniment.  During this time, our friend Bev Bowers, who always had her creative hand in several pots, was helping to produce a video documentary with a film-maker, Sarah Knight.  The subject was one of the first female grounds keepers in Major League Baseball.  Bev wanted some historic music for the soundtrack.  So, we researched an early 1900s tune called "I Want to Go to the Ballgame,"  which was kind of a woman's take on being a baseball fan around the turn of the 20th Century.  Eventually, Cincinnati icon musician, Jim Pelz, charted a big band score for the piece, and we recorded it for the film's soundtrack with Jump 'n' Jive playing the big band parts. 
Go West, Yodel Ladies 
After years of setting up a music booth at The Cincinnati Appalachian Festival, we decided to fold up our big white tent.  Although we made many contacts from setting up our demo booth where we jammed all weekend each year, we decided we'd rather work just one day that weekend and then attend the Festival for fun with our moms and family on Mother's Day.  However, the founder of a new outdoor festival contacted Roberta to set up a vendor's booth at his new digs—a replica of Dodge City, KS out in Williamsburg, OH.  A few brief conversations later, and we had agreed to learn Old West tunes and roam the streets in costume while singing those tunes with our guitars, mando, and banjos.  A new theme act was born—Golden Girls of the West.  That repertoire also resulted in a new 2011 recording entitled—you guessed it—Golden Girls of the West.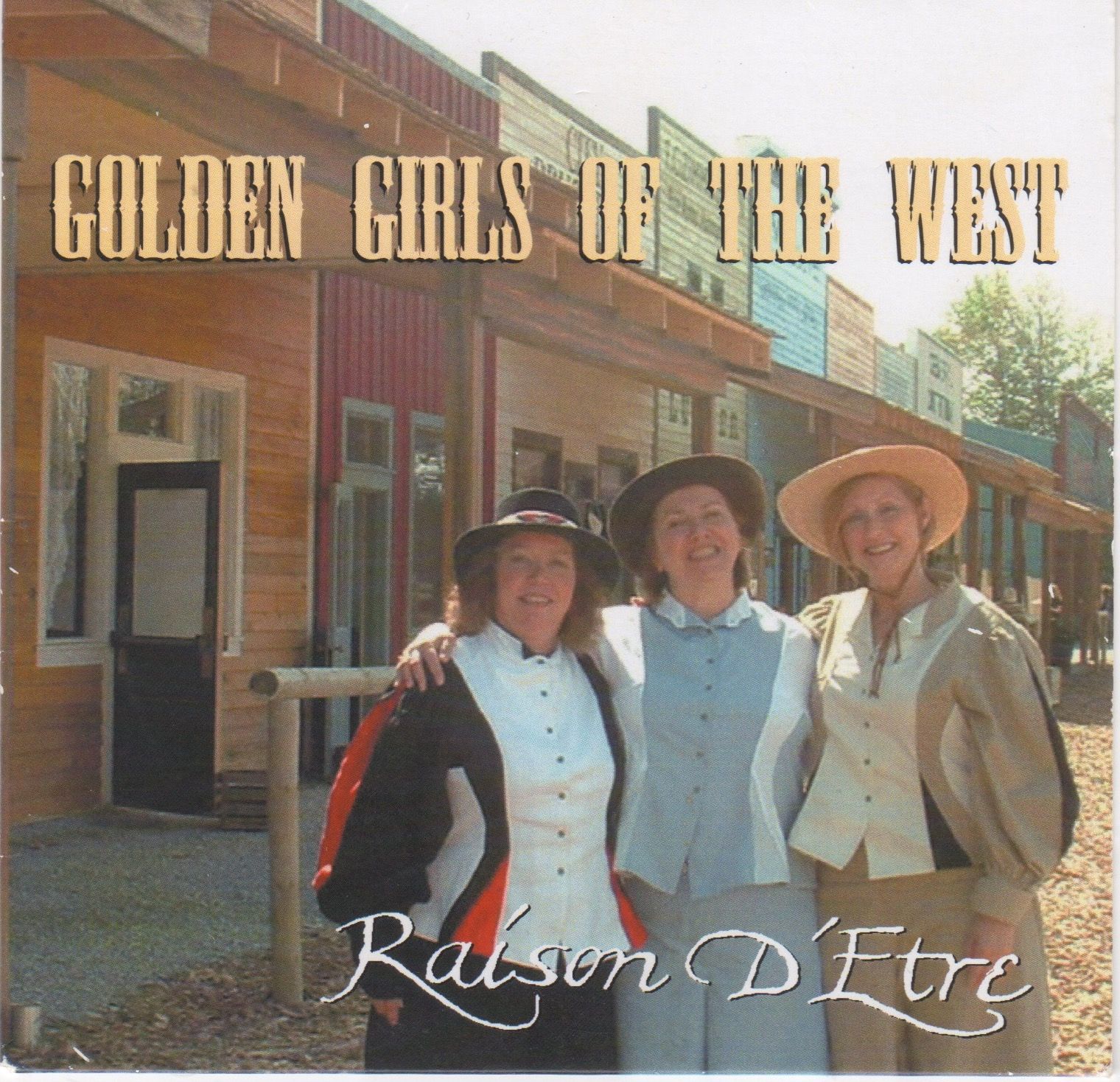 We have a few stories about how that show evolved into a touring act that took us all the way to Kansas—home of the Dalton Gang, Dodge City, and the official anthem of the Old West, "Home on the Range."  But, we'll save that for next time.  In the meantime, enjoy some tunes from Golden Girls of the West. 
Swing Canaries Play Frankfort, KY