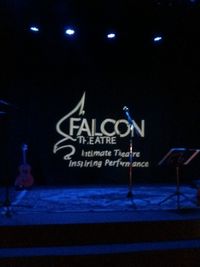 Save the dates for Season 4: October 21, February 23, April 27 & June 8.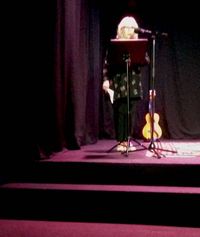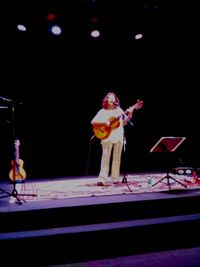 Our Poet & Song house concert series takes place at Falcon Theatre on select dates between October and June. House concerts are by invitation events where all proceeds go to the performers, so this is primarily our labor of love to present touring songwriters we have met through our Folk Alliance membership over the years.  Each concert will feature a 20 minute reading from a local/regional poet plus a 45 minute set of original song from the touring artist.  So far, we have presented:
Poets:  Kelly Thomas, Pauletta Hansel, Karen George, George Ella Lyon, Taunja Thomson, Jerry Judge, Teri Foltz, Marianne Worthington
Songwriters: Todd Hoke, Jefferson Ross, Zoe Mulford, Raison D'Etre, Friction Farm, Tiffany Williams, Tracy Walker, Lisa Biales
For Season 3, we mainly produced local poets and organizations because of Covid restrictions.  In October, we held an anniversary event to celebrate 90 years of poetry with Greater Cincinnati Writer's League poets and 30 years of song with Raison D'Etre.  In March, we presented readers' theatre with Falcon Takes Flight performing selected poems from RIPARIAN, edited by Sherry Cook Stanforth and Richard Hague, April brought Teri Foltz with her brand new collection of poems and Tracy Walker with her catalog of songs. Our final show for the season was "Girl Singer Night" with Marianne Worthington reading from her Weatherford Award winning collection, THE GIRL SINGER and Lisa Biales sharing her wondrous voice and songs. 
Coming up for our Season Four 2022-2023 Opener...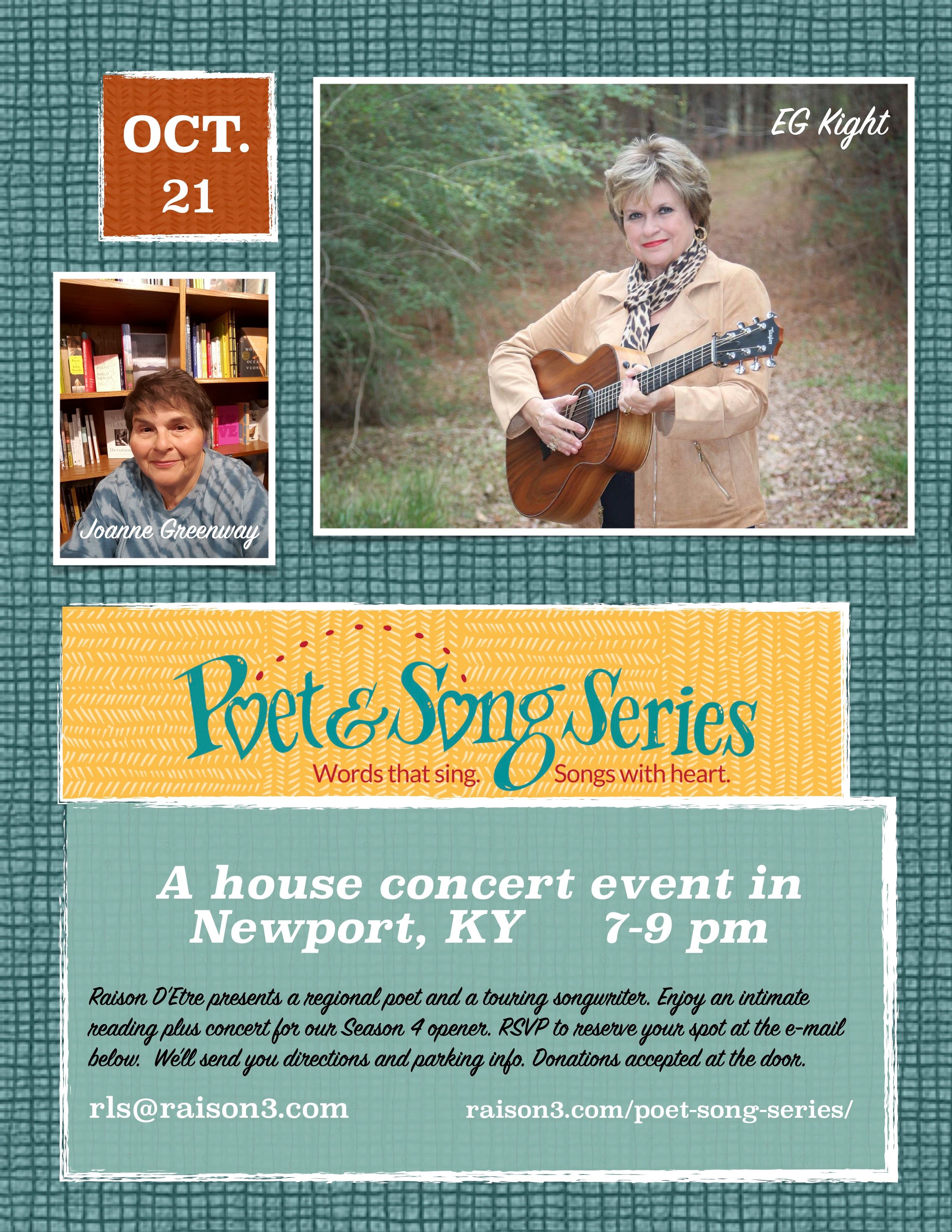 RSVP at the email on the flyer to save your seat!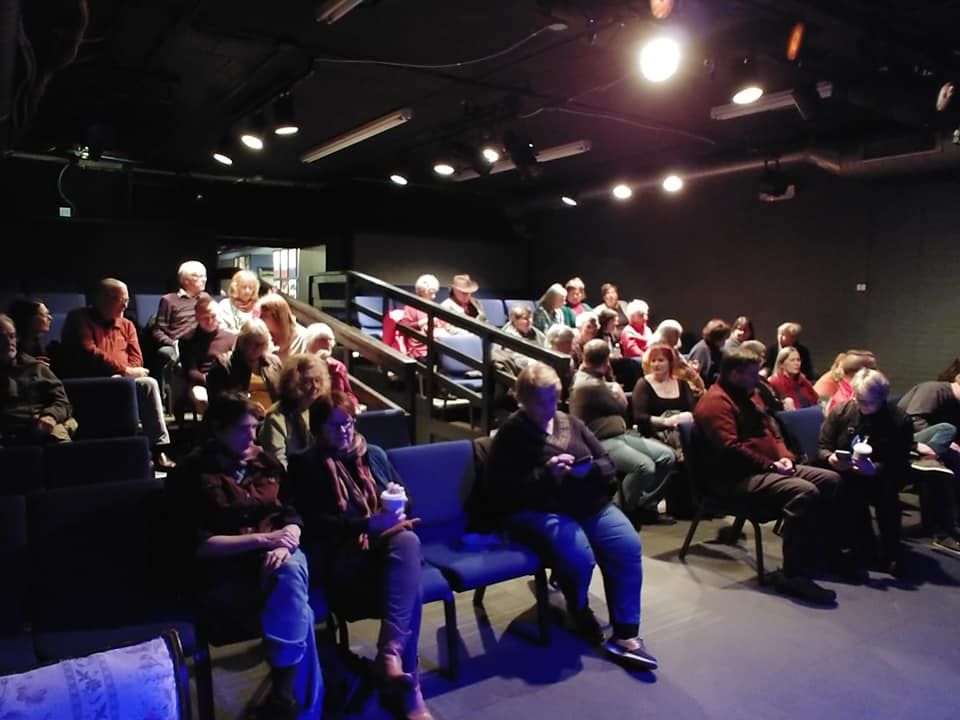 RSVPs for each concert are accepted at the Contact Page on this website. We will send you a confirmation and parking directions for the theatre.  Our suggested donation is $20 so that both the poet and songwriter receive some compensation for their performance.  However, we will accept whatever cash donation you can afford at the door. We want you to enjoy these wonderful artists. You can also use PayPal if you prefer.
  Subscribe to our mailing list
We're singing famous sibling tunes. A program of Creative Aging Cincinnati.
Raison D'Etre hosts our first house concert of the season in the "house" of Falcon Theatre. RSVP to our Poet & Song website to save your seat. Donations are accepted at the door.
Christmas Belles sing some historic carols.