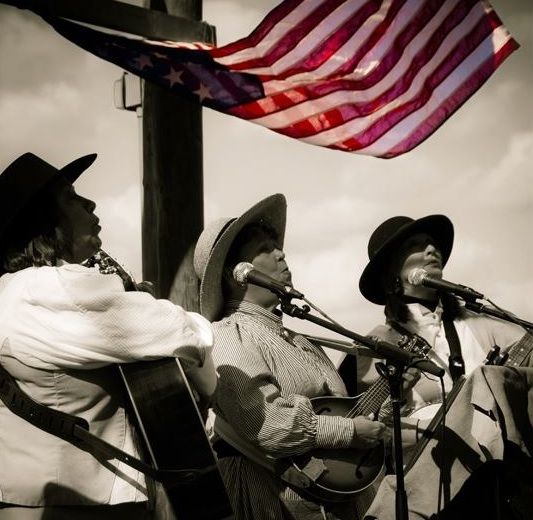 Violet Rae Webster, Vickie Ellis, and Roberta Schultz are three women who live to sing together. Described by one critic as "divinely stirring,"their singing seems to define this team of singer songwriters. According to Mike Breen of Cincinnati CityBeat, the folk trio offers "some of the finest three-part harmony singing you'll likely ever hear." However, when these women invite you around their hearth of heart, it's for the purpose of sharing life's journey through original songs about love, loss, and redemption. Violet Rae sometimes finds redemption by "googling herself" while assuring the listener "Don't Worry About Me." Vickie takes us to her family's Wayland, KY homeplace where "Another Train" hauls away memories of the intact mountain. Roberta claims that through some unusual circumstances, a riverboatin' troubadour called John Hartford became the trio's "opening act." Then, she invites the audience to join in on the slow yodel of "Ye Olde Lady Cowgirls."
Traditional folk songs, a capella swing tunes, and cowboy anthems round out this trio's versatile repertoire, all delivered in their pure Kentucky blend. Specialized themed shows like Swing Canaries, Sister Acts/Sibling Harmonies, Songs of the Old West, and Songs of the Civil War are popular with libraries, festivals, historical societies and concert venues.
Juried into Kentucky Arts Council's PERFORMING ARTS DIRECTORY, the trio takes the stage at key venues from east to west in their home state including RICHMOND AREA ARTS COUNCIL in the east, SINGLETARY CENTER FOR THE ARTS in Lexington and GLEMA MAHR CENTER FOR THE ARTS in Madisonville.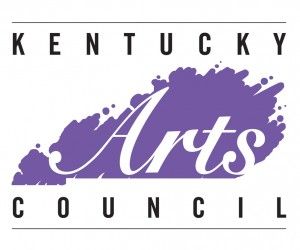 Outside of Kentucky, this folk trio appears at arts venues and festivals from the Great Lakes to the Gulf of Mexico and from the Blueridge to the Ozarks. From 2000-2006, Raison D'Etre hosted the popular COFFEE CUP CONCERT SERIES in Northern Kentucky's Behringer-Crawford Museum, Covington. While showcasing the diverse blend of folk, acoustic, jazz and singer songwriter musical heritage of the Ohio Valley Region, the series has also featured such national headliners as folk performance artist, Christine Lavin and Grammy winner, Bill Miller with whom Raison D'Etre shared the stage. They have also appeared several times with blues sensation, EG Kight. 
Violet Rae Webster - guitar, vocals, percussion, uke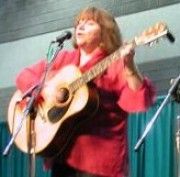 A background in musical theater drives Violet's dramatic sense of song and fuels her incredible range as her percussive guitar pounds out the heart beat for the trio. Violet's songs, "Legacy" and "I've Got the Heart" continue to gather awards from songwriting festivals and critics alike. Her "ultra-Violet" vocals are the highlight of every Raison D'Etre concert. MOVA Songwriting Festival 1st Prize for Humorous/Children's Songs--"Legacy(I Googled Myself)," 2007 Judges Choice Award, MOVA, 2005 for "I've Got the Heart." Honor Award from 2008 West Coast Songwriter's Competition for "Legacy." Swing Canary identity: Violet Rae Favorite color: purple.(duh, Violet!)
Vickie Ellis - keys,banjo, banjuke, percussion,vocals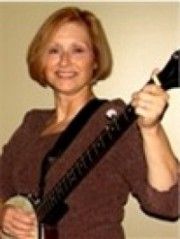 Vickie combines classical piano training, a passion for folk instruments (banjo and banjuke) and her background in radio and theater to add spice and nuance to arrangements and homey chat to performances. Her story-telling spills over into songs like "Another Train," about her aunt's home place in Wayland, KY where coal companies "sliced up the hillside" and fouled the drinking water. Vickie's songs "Batten Down the Hatches" and "Another Train" speak for the voiceless and powerless in our society. "Batten Down the Hatches" received an Honor Award from the MOVA competition while "Another Train" was recently recognized for Honors by the 2008 West Coast Songwriters Competition and has been selected for airplay at Women of Substance Radio. Vickie's quest to master new tunings on her banjo has led the trio to learn several banjo jokes of the very corny variety. If you come up with a good one, please send it to the trio. Swing Canary Alias: Vickie Lynn Favorite color: I'm gonna go out on a limb here and say yellow. Vickie hails from Ashland, KY.
Roberta Schultz - guitar, vocals, percussion, 6-string mando,bass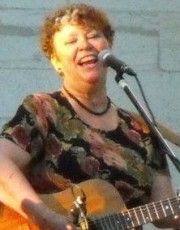 Roberta's finger-picking guitar styles, soulful song writing and Native drums(including a few that she made) craft Raison D'Etre's Americana feel. She owes her ear for lyrics to all those years "holed up" with great literature as an English major and her sense of humor to the thousands of sophomore boys who graced her classroom. Favorite quote: "So, why do I need to read Shakespeare? I'm gonna be a carpenter. I don't think you'll ever hear me say, 'oh, thou beautiful piece of wood.'" Roberta's songs have ranked as Judges Choice and finalists in the MOVA Competition("Broken Radio," "This Kind of Rain," respectively.) "This Kind of Rain" earned third place in the Folk/Bluegrass category as a song fragment. Who knows what it could've done had she finished it? Roberta's songs appear on "Isn't it a Wonder," (children's CD, 2008, The Ceilidh Group,) SouthernArtistry.org's first compilation distributed at Performing Arts Exchange, 2006, and the Tri-State Womenfest Compilation, 2007. "Be True" won an Honor Award from the Great American Song contest, 2006 while "Broken Radio" has been selected for airplay by Women of Substance Radio. Roberta was awarded a 2006 Artist Enrichment Grant for Songwriting by Kentucky Foundation for Women to write songs about how women and girls face aging in our society. In her spare time, Roberta handles all bookings for Raison D'Etre, sometimes tours with Mountain Women Rising, a social justice performance troupe of the Appalachian Women's Alliance, and is an Arts in Education Roster Artist for the state of Kentucky, bringing song writing and music elements into Kentucky classrooms. In June 2009, Roberta became a trained HealthRhythms drumming facilitator.  Swing Canaries alias:  Bertielou. Favorite color:red.
Sign up for our e-mail list